VOVO STYLEMENT
Eco-friendly home appliance company, VOVO Corporation
FREE SHIPPING ON ALL DOMESTIC ORDERS EXCEPT HAWAII AND ALASKA

VOVO STYLEMENT
Eco-friendly home appliance company, VOVO Corporation
FREE SHIPPING ON ALL DOMESTIC ORDERS EXCEPT HAWAII AND ALASKA

VOVO STYLEMENT
Eco-friendly home appliance company, VOVO Corporation
FREE SHIPPING ON ALL DOMESTIC ORDERS EXCEPT HAWAII AND ALASKA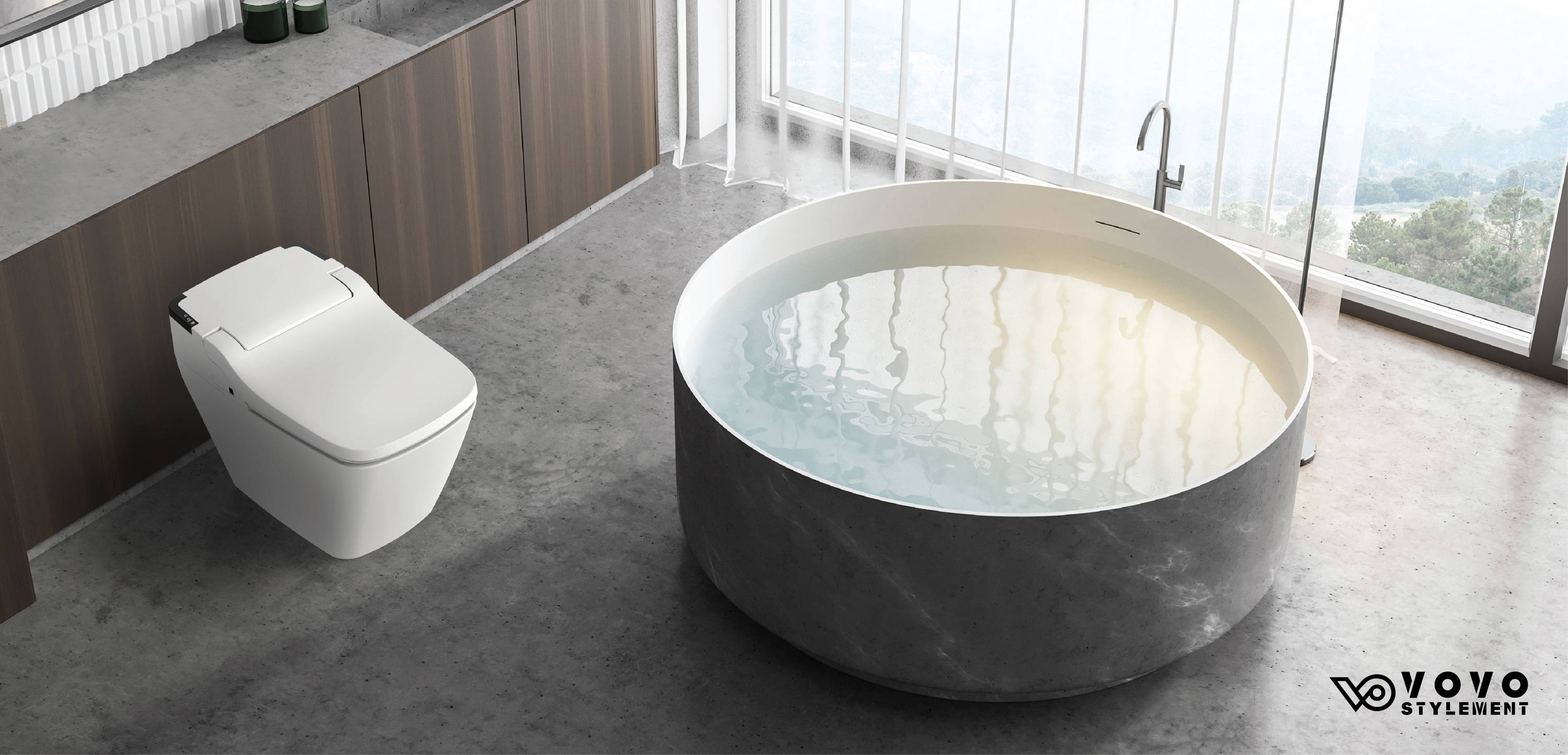 Laura Ashely : This toilet is such an amazing! because there is hands free mode!! when you approach the toilet, the lid will open by itself, and also close as you leave the washroom. this integrated toilet is an unknown brand, but I saw the review that there is a video on YouTube, and I watched and decided to buy it. If you purchase it, you have to know that the multiple functions are to keep your seat warm and clean, and water flush is also really good more than i had expected as well it works automatically. You can either control the water, dry, and nozzle pressure or else through the manual remote. I would highly RECOMMEND this amazing toilet. Katlyn : WE LOVE YOU ROBOT TOILET! TOTAL GAME CHANGER. SOO nice and half the price of the next one with this quality and that one had been on sale and still twice the price. The only difference between that next price up was a deodorizer. This followed through with my research and I am not disappointed, above and beyond my expectations. Buttons are great. I love that it has the remote attached, easy wipe down, looks beautiful, air dry is warm, water is warm, easy installation, seat is warm! James : I have had this for 3 weeks now and this is so good. First of all, the installation was super easy. If you read the directions, you can install it in 10mins. Second, functions are wonderful. Now I can't live without this bidet. It makes me feel fresh and clean. I don't need to worry about cleaning because the bidet automatically each itself after each use. Lastly, the price is reasonable. It doesn't have a filter so you don't need to buy or replace the filter every single month. I love this!